Lean and agile performance marketing
For startups and SME's serious about growth
Perfect for eCommerce, subscription and lead generation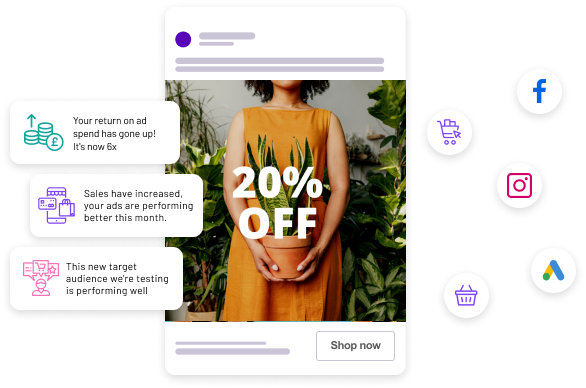 brillea = people + tech
We're the perfect hybrid of human and machine. brillea's will figure out your marketing, answer your big questions and deliver the insights and results that count.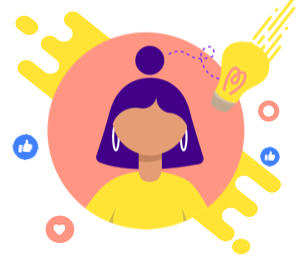 People
Expert guidance from best in class team

Tailored growth strategies

Copywriting that converts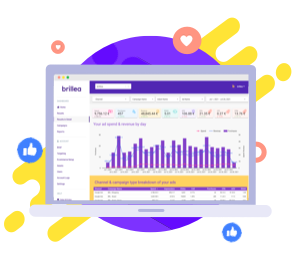 Tech
Super platform put's everything at your fingertips

Powerful data engine to make better decisions

Testing engine to find your growth opportunities
our mission
We're on a mission to democratise digital marketing...
We are making exactly the same growth techniques that we've successfully used for global brands such as Three Mobile, LVMH, Vodafone & Speedo accessible to small but growing businesses. Lean, agile and 'startup' are in our DNA.
Our aim is to beat other agencies & freelancers by:
Delivering better results

Offering unrivalled value

Making sophisticated marketing accessible
All the benefits of an agency without the cost or fluff.
We've designed brillea to outperform any comparable marketing agency. You still get all the care and attention you deserve but also benefit from more sophisticated targeting, messaging & optimisation techniques.
how brillea works
Easy Access
Our brillea platform puts everything at your finger tips and makes your life much, much easier.
Test & learn
Learn with us what works and doesn't work with our structured and proven approach to test and learn.
Tech & data
Our clever data driven tech outsmarts any human and delivers better results than any comparable agency.
Automation
Automation of manual tasks means we spend less time on repetitive tasks like reporting and more time focussing on the performance of your ads.
We've already helped ambitious businesses become successes.
Don't just take our word for it...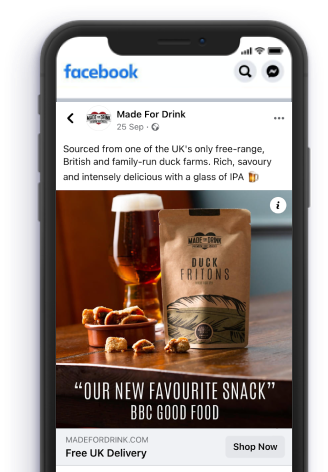 "The job that you guys have done for us has been nothing short of incredible."
Daniel Featherstone | Founder & CEO
case study
With brillea you can not benefit from the same marketing approach used to grow world famous brands by our previous incarnation
TrueUp
You can reap the benefits of our experience in growing famous brands
through Facebook, Instagram and Google advertising. Frequently asked questions
Is brillea right for my type of eCommerce store?
brillea helps a wide variety of different eCommerce businesses and could be your perfect marketing & growth partner if:
You can sell directly from your own website (brillea doesn't work for Amazon or ebay stores)

You are looking to grow your store by increasing sales and revenue (and ultimately maximise the return on your ad spend)

Your store is built using Shopify or other major eCommerce platforms

You have an existing store and already seeing sales going through it

You have £1,000 a month to spend on advertising (excluding brillea cost)

Maybe you're finding agencies too expensive and freelancers a minefield

You're not looking to sell something that Facebook may frown upon (anything sex or CBD related is really difficult on Facebook)
It doesn't matter whether your selling your own products or a marketplace for other brands, brillea can help.
Is there a fixed term contract? Can I cancel or pause at any time?
We wanted to make brillea as flexible as possible and so there's no fixed term contract. We take upfront payment at the beginning of each month, so whenever you want to cancel, we'll stop at your next payment date.
We also know that stock availability, seasonality and global pandemics can mean you might want to pause your marketing from time to time. So its easy to pause your marketing at the end of the month and just pick back up when you're ready.
Do I need a marketing background to use brillea?
No marketing experience necessary! Anyone can use brillea.
Your dedicated marketing expert will guide you through the process and see you on the right path.
As long as you know your business, we do all the hardwork in designing, running and optimising your ads.
If you do have a background in marketing - awesome! brillea can take care of your paid ads and free up your time to focus on other marketing stuff.
How much should I spend on Facebook, Instagram & Google through brillea?
We get asked this a lot!
To test out brillea, most customers start with spending £1,000 on ads in the first month on top of the brillea cost. Then once they see the results come in and improve, they increase their spend. There is some investment needed as it takes time to get great results but brillea customers are typically seeing a 3 to 5 times return on their ad spend after 3 months.
We've also put together this handy tool to help you find out how much to spend depending on your business goals.